Research
Annual Conference "Melanoma and skin tumors" 2021
Annual
Conference "Melanoma and skin tumors" 2021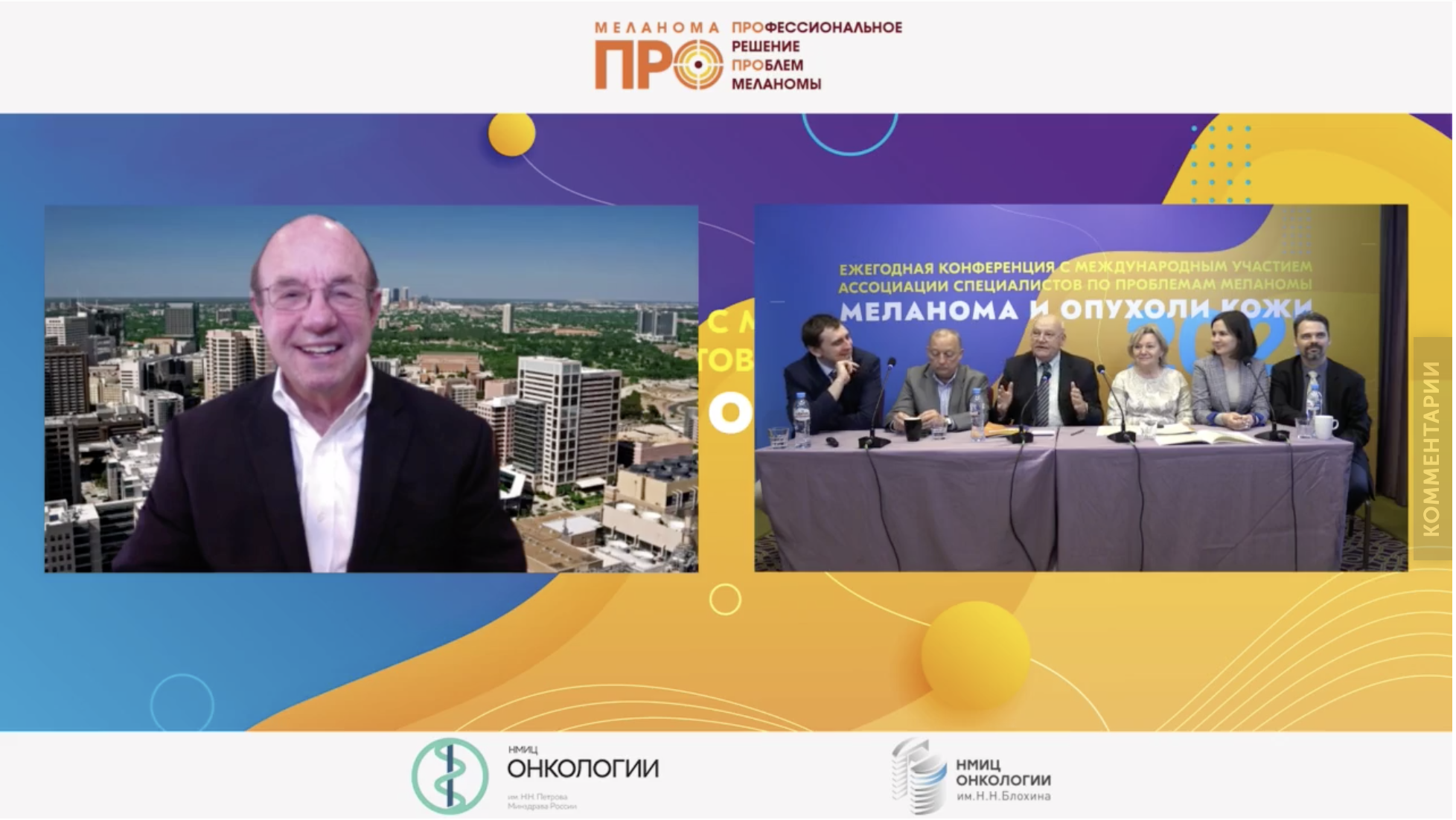 May 27, 2021
Annual Conference with international participation "Melanoma and skin tumors" of the Russian Melanoma Professional Association was held in Saint-Petersburg on 21-22 May, 2021.
The Conference scientific program involved 67 speakers from St. Petersburg, Moscow, Nizhny Novgorod, Yekaterinburg, Krasnodar, Tyumen, and other Russian cities.
The scientific program covered the top issues of current diagnosis and treatment of melanoma and other skin tumors. An important part of the program was the lecture by Professor Charles Balch "Lessons learned from 45 years of melanoma clinical research".
We were really happy to meet our friends and colleagues in Saint-Petersburg.
Annual Conference "Melanoma and skin tumors" 2021, like all our previous meetings, was a great source of new ideas for our future research and projects.
Video recording of the conference is available on the Conference website (registration for the conference is required).